Finding business success isn't always about the product. Sometimes, it's not even about the experience. At times, it's all about good brand marketing.
Branding is the foundation of how your customers see your company. It can be hard to do right, especially for businesses that are only starting.
To gain new insight on how we can do it the right way, let's look at the fastest growing companies in Europe. Let's see how they conquered Europe with their products and services.
This list comes from Statista's record, consisting of 31 European countries. It takes into account the companies' CAGR and absolute growth rate over a 3-year period.
Here are the top 10 companies from this list, with Deliveroo topping this list by a mile.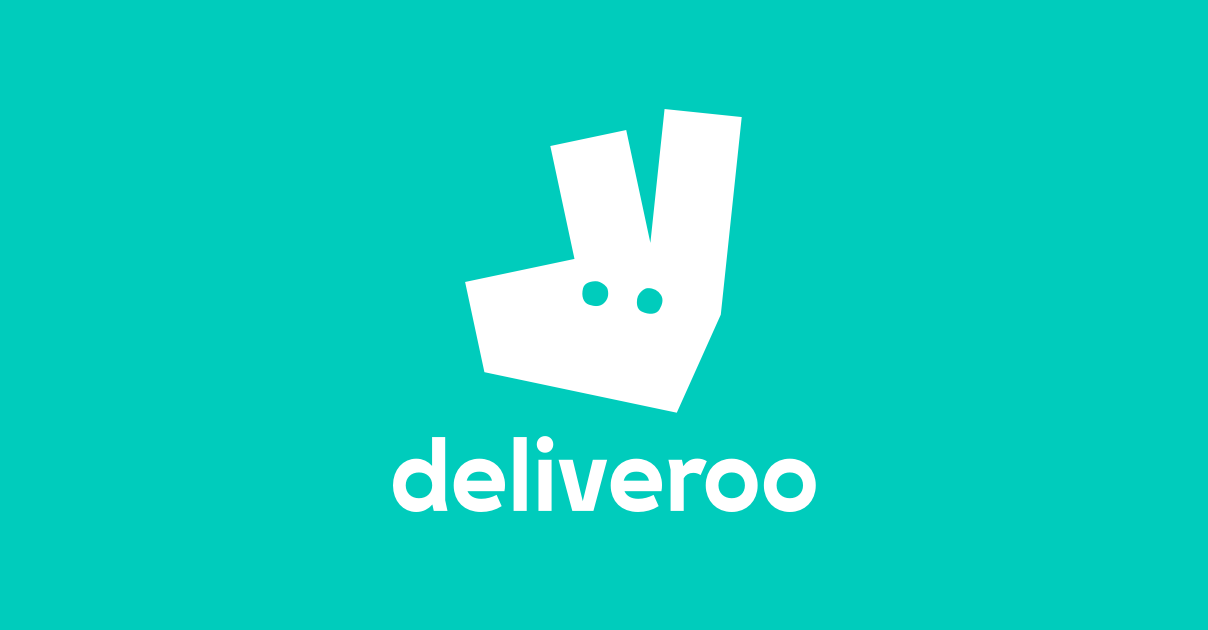 Deliveroo
Deliveroo, an online food delivery company, recorded the highest CAGR with 923.5%. If we're talking about its revenue growth, Deliveroo recorded a whopping 107,117%.
It has its headquarters in London, but it operates in over 200 cities. Today, it offers its services in several countries in Europe, Asia, and Australia.
Its delivery drivers wear a jersey with the brand's bright colour palette. This not only increases the safety of the drivers, but it also ensures that their brand is visible throughout the city.
Its icon is simplistic, but it comes with a strong personality. It's also recognisable anywhere it operates.

Thermondo
Thermondo is a Berlin-based company. It provides an online platform where users can buy and compare home heating systems. The company also provides installation services for the products they sell. Founded in 2012, the company went on to become one of the fast-growing European companies by getting a 378.8% annual growth rate and a 10,878% absolute growth rate.
Thermondo's brand is also rather simple, with a monochromatic colour scheme with a touch of red. What it focuses on, however, is its high-quality products and customer services.
Traventia Viajes
Traventia Viajes is a small company in Madrid, Spain that recorded the 3rd highest CAGR of 356%. Meanwhile, its absolute growth rate is at 9,377%. It's a travel agency that sells tourist packages in Spain, France, Italy, and more. While a company like this is plenty in Europe, Traventia managed to set itself apart.
What makes Traventia different is that it also offers personalisation of its products. It allows users to personalise their trips right on their online platform.
Alainsa
Unlike most of the companies in this list, Alainsa caters to companies in the tertiary and industrial sectors. It's the successor to the CAMUNSA group, offering multidisciplinary services for each market of its clients. This is what makes it different, allowing it to flourish and get a 351.7% CAGR and 9,114% revenue growth.
iTravex
iTravex, the third company in this list based in Spain, managed a CAGR of 339.6% and revenue growth of 8,398%. It's also in the hospitality industry. It specialises in hotel booking services for online travel agencies and tour operators.
It has quite a vast selection of handpicked hotels worldwide that suit every budget. Its online platform features an instant confirmation of bookings. It's also easy to integrate into the websites of travel agencies.
Carwow
Carwow provides an online platform which offers a unique process of buying a new car. Instead of going into a dealership, users go on their website to choose a car they want. They will then receive offers from dealerships, removing the need for negotiating.
Users will then be able to compare several offers from local and national dealers. This is a reverse of the usual process, but it's effective in making sure the buyers get thousands of euros of savings.
Thanks to this unique offering, Carwow was able to record a 327.1% annual growth rate and 7,692% absolute growth rate.
Formycon
Formycon has a CAGR of 313% and an annual growth rate of 6,965%, making it the 7th fastest growing company in this list. It's one of the leading developers of biosimilars. These are follow-on products for biopharmaceutical medicines.
What this means is that it's making these medicines more accessible to patients. As of the moment, it has 4 biosimilars in development. It's also planning to launch a Lucentis (ranibizumab) biosimilar in the U.S. in 2020.
Local Fuel
Local Fuel specialises in the trading, import, storing, wholesale, and distribution of petroleum products. It's based in the United Kingdom, supplying all of the main U.K. grades of fuel. With 309.6% CAGR and 6,774% revenue growth, it's one of the fastest rising companies in Europe.
What makes it different? Local Fuel aims to be your all-around trading partner.
It values high-quality service and top-notch reliability above all. It also has competitive pricing for its products and services. This makes it a top choice for many businesses.

Project X Paris
Project X Paris is a French fashion company focusing on the streetwear scene. It has a wide collection of clothing items for both men and women. While it has an online store with deliveries across the world, it also has physical stores throughout France.
Apart from offering high-quality products, it understands the needs of its consumers. For one, its logo complements its products.
Catering to the technological needs of its market, Project X Paris managed to have a 307.4% annual growth rate and 6,774% absolute growth rate.
Global Savings Group
As the name suggests, Global Savings Group is all about offering savings to its customers. It offers deals across different areas. This includes fashion, movies, books, music, electronics, beauty, and more.
Based in Munich, Germany, the company went on to record 281.4% of CAGR and 5,449% of revenue growth.
How to Brand Like One of the Fastest Growing Companies
What we learnt about these fastest growing companies is that aside from the branding, the quality of your products and services matter as well. Being unique is also a major factor, with many of the companies in this list selling themselves as a unique option. The best thing about it is that their uniqueness also benefits the customer.
Showing the world who your company is can be like walking a tightrope while holding a bowling ball in one hand and a feather in the other.
There's a lot of expectation folded into the word 'branding'. It means making your company appealing, knowing who you are, and being clear when you communicate that to consumers.
Yet some of the fastest growing companies in Europe are rocking this enormous undertaking. We've put together a list of five branding tips and the companies that embody them (and boost their growth as a result). Check it out.
1. Promotional Merchandise
Clearabee, a British rubbish removal company, is on the Financial Times' list of fastest growing companies in Europe. They started in Birmingham, and encouraged customers to use Clearabee's rubbish bags to build their brand. Their logo is on every bag that sits out by the kerb, advertising until the truck comes to get it.
Millennials, in particular, want to know they are making a difference. So a company that provides eco-friendly recycled bags that help the planet is a plus. Clearabee not only sell these bags, but they also give them away as swag on social media.
Consider who your competitors are, and get promotional materials that outpace theirs. Some other ideas are high-quality water bottles, tech items, and travel items. Customers will have a more favourable impression of your company if you make them feel like they matter with high-calibre merch.
2. Digital and SEO Wins
Carwow is one of the fastest growing companies in Europe, with a clear marketing and branding strategy online. Take a page out of their book.
They have a huge SEO presence with almost 1m clicks per month onto their website. They use smart online marketing to build their brand. Each car manufacturer has a separate landing page which generates thousands of visits for customers looking to find deals on new cars.
Smaller businesses can take a leaf out of this book by building targeted content focusing on each of their niche areas, and providing good contextual linking within your website to improve user experience and get more visibility online. Google notes internal linking as one of the biggest onpage factors which can influence how your website ranks in search engines.
3. Out-of-Home Marketing
Forsee Power, another French company, offers alternative battery solutions.
Maintain a marketing campaign out of the home like Forsee does. Their large branding efforts on buses and other out-of-home marketing places have help customers feel like they are making a difference for the future.
When the bus they ride every day says "Partenaire de L'Innovation" (Innovation Partner), customers can't help but feel like part of the company. They'll pick the company that uses large out-of-home marketing strategies to present their product before a company that's only digital.
You can use brightly-coloured jackets or stand-out bags to identify your brand to customers, too. Potential buyers will be more on board with what you're offering, which is both a product and the feeling they get when they buy into it.
4. Help the Consumer Flow
Another tip that goes along with maintaining a constant theme is helping the consumer flow from one of your media outlets to another. This doesn't equate to using the exact same images and logos everywhere, but instead means similar style images or the same logo in another colour.
The customer shouldn't notice a change when they move from Twitter to Facebook. They should feel the same no matter what platform their experience with your brand takes place on.
One company that does this well is Deliveroo, the popular company that delivers takeaways. It was just named the top of the Financial Times list of fastest growing European companies.
They have a distinct logo of a square-nosed kangaroo with a fun teal background. This is unique and recognizable, and it also carries the style over to their social media pages.
Yet they didn't only copy the same images. The Christmas ad photo posted on Facebook uses a similar font, but it has a colour palette that gives a nod to the holidays yet still stays in the same family as the teal in their logo.
Spend time making a customer feel at home with your brand, even as they transition from one platform to the other. If they don't feel jostled, they're more likely to stay.
5. A Lesson from the Best of the Fastest Growing Companies
The best tip from these popular European companies is to give yourself a clear identity. People should know what your company is about by looking at your brand logo and strategy.
One company that promotes their business with this type of straightforward approach is carwow, and they are experiencing huge growth numbers. The new car company advertises that they help you buy with confidence because of the way they are reinventing the car buying experience.
And their logo matches their approach. It's simple (all lowercase, one word), easy (basic drawings, bullet style website, uncluttered appearance), and wows you like they promise with a few call-to-action links and a quick nod to their YouTube channel with expert car reviews.
They've pretty well branded themselves as the best choice, without making you consider all the rhetoric they used. It's so simple, the consumer can't be anything but persuaded, and all it took was a quick scroll down the page.
A clear identity goes a long way to helping consumers appreciate your brand.
Business Is Booming
Some of the fastest growing companies in Europe, like Cabify, Adikteev, Forsee Power, Deliveroo, and carwow, embody helpful tips to get your branding message going.
When your company name is on quality merchandise, you boost your SEO presence with digital wins, and if you use out-of-home marketing, your business gets a boost. As long as you have a clear identity to go along with these other tips, you should be able to get a huge head start over the competition when it comes to branding.